PATIENT NOTICE - OUR NEW 'NORMAL'
Our GPs are doing telephone / video appointments, should you then need a face-face appointment they will arrange this.
Flu, Shingles and Pneumonia
Over 65s and Under @risk, please ring the Surgery to book an appointment for the following vaccinations:
PATIENT MESSAGE: MEDICAL RECORDS
Lancashire and South Cumbria has been chosen by NHS England to be a national pilot for the digitisation of Medical Records. Scanning these paper based records and making them digital will enable better utilisation of space, creating more clinical space, staff areas, multi team space and video hubs, removing the need for some practices to build extensions. In addition it will also make your record more easily and speedily accessible to clinical staff within your practice.
Your complete GP medical record will be digital and stored in a secure cloud based clinical system (only accessible by your GP practice) with the paper based records being securely destroyed following BS EN 15713:2009 Secure destruction of confidential material. Your GP will still be able to access your records easily within this system. The scanning and destruction of the paper records will follow strict data protection guidelines adhered to by the NHS. As with paper based records, digital records are stored for the durations specified in the Records Management Codes of Practice for Health and Social Care. For GP patient records, this states that they may be destroyed 10 years after the patient's death if they are no longer needed.
If you wish to discuss the scheme, please inform the Practice direct either by letter or via email: [email protected]
About Us
We have produced this website to provide you with information about the way the Practice is organised and the services that are provided directly by Practice Staff, or by other members of the Primary Health Care Team. Services will, by necessity, change from time to time, please do not hesitate to telephone the Practice to check the current position.
Mission Statement
Our mission is to provide quality, caring, patient centred healthcare. We will attempt to understand each person's needs by listening carefully and doing our utmost to meet them. We will continue to treat all our patients fairly and equally, and with dignity and respect. We will continue to work within the framework of NHS Primary Care Services to provide professional medical, nursing and other services, which meet the identified needs of patients.
Our Vision for our Practice and Locality
To continue to work with our CCG and Local Practices in improving the health of our patients and the Local Population.
Healthy Lifestyles Programme:
PATIENT NOTICE: PATIENTS CAN NOW DOWNLOAD THE myGP APP
Click on the link below: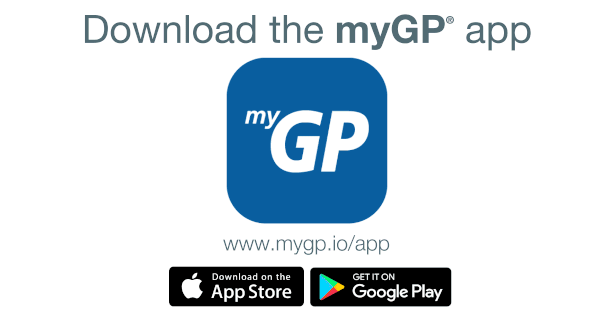 PATIENT NOTICE: EXTRA GP AND NURSE APPOINTMENTS
Did You Know?
Extra GP and Nurse appointments are now available through this practice; see the following:
6:30pm – 8:30pm Monday to Friday
10:00am to 4:00pm Saturday and Sunday
To book an appointment, call the practice or speak to reception.
Please navigate to our New Page titled, Extended Appointments for more information.
Surgery News
Please navigate to our News Page to find up to date information.
Our Practice
Our Practice consists of two GPs, Nurse, Health Care Assistant, Receptionists and our Practice Manager. The practice respects your right to privacy and we hold your information confidentially and keep secure in keeping with the Data Protection Act. Your information is only available to those involved with your care.
We are, however, sometimes asked for information by Healthcare and Medical Education Monitoring Bodies. This information is subject to the same confidentiality and is anonymous. No one has access to your records outside the practice unless we receive signed consent from you.
You have the right to know what information we hold about you. If you would like to see your records, please write to the Practice Manager. There is an administration fee of £10 for this. Any copies made will be charged at 10p per copy.
Online Services
Do you want to be able to book your appointment online? Or order a repeat prescription easily without contacting the Practice? Can't get through on the phone or too busy to come to the Practice! Then this is for you! Please register with us in person and you will be given a PIN to use for Online Patient Access. Once you have this PIN you can use the service. Click the button below. If you have already registered you can still gain access by clicking the button.